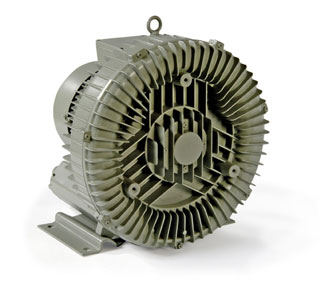 ZEPHER UK Ltd. - www.zepher-uk.com - Unit 2 Radnor Park Trading Estate, CW12 4XJ Congleton, United Kingdom
Peter BATES, Email: pbates@zepher-uk.com, Tel. +44 1260 272 800, Fax +44 1260 272 444
products:
Side Channel Vacuum Pumps, Air Blowers Regenerative Blowers and Liquid Ring Vacuum Pumps
company profile:
Today we offer the most competitive pricing worldwide for the supply of Side Channel Vacuum Pumps and Air Blowers. What we offer is very simple a Quality Product at the right price with a Service that really is Service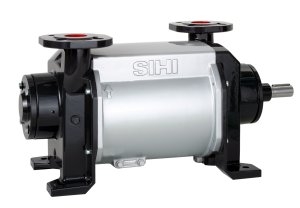 Sterling Fluid Systems (UK) Ltd. - www.sterlingfluidsystems.co.uk - Atlantic Street, Altrincham, WA14 5DH Cheshire, United Kingdom
E-Mail: uksales@sterlingfluid.com, Tel. + 44 (1619) 28 63 71, Fax + 44 (1619) 25 21 29,
Shaun Hampson, E-Mail: shaun_hampson@sterlingfluid.com
products:
- liquid ring vacuum pumps, Sealless (Magnetic) Pumps, Dry running vacuum pump SIHIdry, Vacuum Systems.
company profile:
Sterling Fluid Systems (UK) operates out of it's modern facility in Altrincham, Cheshire and is member of the Sterling Fluid Systems Group of pump companies with some of industry's strongest vacuum and liquid centrifugal pump brands including SIHI and LaBour

Tuthill Vacuum & Blower Systems Europe - http://vacuum.tuthill.com - Pennine Business Park, Pilsworth Road, Heywood, Lancs 0L10 2TL, England
E-Mail: uksales@tuthill.com, Tel. +44 (0) 1706 362400, Fax +44 (0) 1706 362444
products:
- Atlantic fluidics® A Series Liquid Ring Vacuum Pumps
- M-D Pneumatics™ Blowers,
PD Plus® blowers, are available in special materials such as stainless steel, carbon steel, plated iron and aluminum.
- Kinney Rotary Piston vacuum pumps are quiet running and designed for minimal vibration. These rugged, oil-sealed vacuum pumps are capable of ultimate pressures as low as 0.2 microns.
- Kinney Liquid Ring vacuum pumps are ideally suited for pumping wet mixtures and even slugs of liquid. They are available in standard, all iron construction and stainless steel.
- Kinney Rotary Vane vacuum pumps provide an economical vacuum source for those applications where the process is relatively clean or filtered. Gas ballast valves for vapor handling applications are included as standard equipment.
- Kinney SDV Dry Screw vacuum pumps operate without any sealing liquid in the pumping chamber.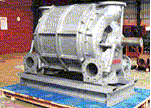 GARUDA - www.garudapumps.com - 34, Hollymount, 291 Hagley Road, Edgbaston, Birmingham B16 9 LS, U.K.
E-Mail: garudapumps@icenet.net
products:
Single Stage / Double Stage Water Ring Vacuum Pumps up to 16000 m3/hr
Oil Seal High Vacuum Pumps, Twin Lobe Blowers
Garuda Liquid Ring Vacuum Pumps are Identical / Inter-Changeable to Nash CL - Series (Dimensional Accuracy and Performances Equivalent to CL 400 - CL 6000, Contract Manufacturing of Parts or Complete Vacuum Pumps Offered in All Materials.) - Nash®Elmo® is registered trademark of its respective origin in manufacturing of vacuum pumps & other products. None or either do not have any affiliation with M/s. Dhanvati Industries or Garuda brand vacuum pumps.
Certification: ISO 9001:2000 certified by RWTuV, Test Confirmations : BS 726 Pt -2 / AHI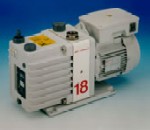 BOC Edwards - www.bocedwards.com - Manor Royal, Crawley RH10 9LW, United Kingdom
E-Mail: info@bocedwards.com, Tel. + 44 1293 52 88 44, Fax + 44 1293 53 34 53
products:
Dry vacuum pumps of different technologies and size, including claw, screw and scroll pumps ; furthermore turbomolecular pumps, oil-sealed rotary vane and piston pumps, mechanical boosters, vapour and vapour booster pumps, liquid ring pumps and steam ejectors ; standard and custom-built pumping systems; measurement and control instruments, valves and vacuum system components; furthermore vacuum coating systems and components.
company profile:
BOC Edwards is one of the largest companies in the world specializing in the design and manufacture of a comprehensive range of vacuum and pressure equipment and accessories for electronics, industrial and scientific applications. As part of The BOC Group, BOC Edwards serves an international market in more than 60 countries.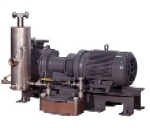 BOC EDWARDS Hick Hargreaves - www.bocedwards.com - Wingates Industrial Estate, Great Bank Road, Westhoughton, Bolton BL5 3XU, Lancashire, UK
E-Mail: hick.hargreaves@bocedwards.com, Tel. + 44 19 42 65 26 52, Fax + 44 19 42 65 26 51
products:
Manufacturer of Vacuum Pumps and Industrial Vacuum Process Equipment, Air blowers & compressors, Liquid ring vacuum pumps, High vacuum mechanical boosters, Microvacs - Rotary piston vacuum pumps, Dry running vacuum pumps, Ejectors, Deaeration systems
company profile: Hick Hargreaves is now part of BOC Edwards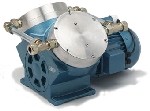 KNF Neuberger U.K., Ltd. - www.knf.co.uk - Avenue 2, Station Lane Industrial Estate, Witney, Oxfordshire, OX28 4FA, UK
E-Mail: info@knf.co.uk, Tel. +44 (1993) 77 83 73, Fax +44 (1993) 77 51 48
products:
laboratory pumps, diaphragm pump technology and vacuum systems
company profile:
The UK subsidiary offers a global approach, but with local touch. At our facilities in Witney, Oxfordshire we are able to offer full sales and technical support, repair and after sales service. UK systems and specialised packages are an integral part of our operation. KNF experts are your competent partner for all applications involving transferring, compression, evacuation and metering.

NIRO Limited - GEA Jet Pumps Division - www.ltniro.com - 1 The Quadrant, Abingdon Science Park Barton Lane, GB-Abingdon, Oxon, OX14 3YS, United Kingdom
Dave Anders, E-Mail: sales-nuk@niro.co.uk, Tel. +44 (1235) 555 559, Fax +44 (1235) 554 140
products:
Dryers, Evaporators & Vacuum Systems, Jet Pumps, Steam Jet Vacuum Pumps, Steam Jet Thermocompressors, Steam Jet Cooling Plants, Gas Scrubbers
company profile:
L&T-Niro Limited (LTN) is a joint venture of Larsen & Toubro Limited (L&T), India's largest engineering organization, and Niro A/S, the Danish multinational. LTN supplies state-of-the-art equipment like Evaporators & Dryers for Powder Producing & Processing applications and Vacuum Systems.
GARDNER DENVER NASH UK LTD - www.nashpumps.co.uk - Road One, Winsford Industrial Estate, Winsford, Cheshire CW7 3PL, United Kingdom
Marc H Roughsedge, E-Mail: sales@nashpumps.co.uk, Tel. +44 1606 542410, Fax +44 1606 542434
products:
- Liquid ring vacuum pumps and compressors
- Service and maintenance: The company has a strong focus on service and repair, industry based applications and engineering expertise. An extension of the service and repair business over the last 20 years has been the Service Exchange programme, originally developed for the mining and paper industries.
company profile:
Nash has a 20,000 sq feeet factory and service centre. We can supply new and used vacuum pumps from stock.
Graham Europe Ltd - www.graham-mfg.com - 11 Newmarket close, Macclesfield, Cheshire SK10 2WL, United Kingdom
E-Mail: jbowmaker@graham-mfg.com, Tel. +44 (0)1625 610077
products:
vacuum ejectors, liquid ring vacuum pumps, vacuum and heat transfer equipment for process industries.
company profile:
Graham Corporation designs and builds vacuum and heat transfer equipment for process industries throughout the world. Principal markets served include the chemical, petrochemical, petroleum refining, and electric power generating industries, including cogeneration and geothermal plants. Other markets for Graham equipment are metal refining, pulp and paper, shipbuilding, water heating, refrigeration, desalination, food processing, pharmaceuticals, heating, ventilating, and air conditioning.
Graham pioneered the modern steam jet ejector system, and continues to improve its efficiency and performance. We are the only steam jet ejector manufacturer that designs and manufactures all major components of the system. This single-unit responsibility allows us to guarantee unmatched ejector performance.


Island Scientific Ltd. - www.island-scientific.co.uk - Station Road, PO38 1DX Ventnor, United Kingdom
Steven Davies, E-Mail: sales@island-scientific.co.uk, Tel. + 44 1983 855 822, Fax + 44 1983 852 146
products:
Refurbished and Rebuilt: We carry a comprehensive range of refurbished and rebuilt vacuum pumps and associated equipment
Vacuum Pump Servicing: As well as supplying a full range of refurbished and rebuilt vacuum pumps we also carry out full decontamination, servicing and repair all types of vacuum pumps, that includes Dry Pumps , Mechanical Boosters (Roots blower), Rotary Vane vacuum pumps, Rotary Piston vacuum pumps, Direct Drive Rotary pumps, Diffusion pumps and Turbo pumps.
company profile:
Island Scientific Limited occupies Workshop and Warehouse of 10,000 sq ft on our freehold site of 1/2 acre on the Industrial Estate at Ventnor.
Holding the largest stock of used vacuum equipment in the UK, we supply world wide Reconditioned Rotary Pumps, Diffusion Pumps, Coaters, Degassing and Casting Systems components, spares and service.
All to ISO 9001. Island Scientific will arrange collection of your vacuum pumps from your works and re-delivery when completed. Decontamination takes place in our top of the range washing/drying machine to safely remove toxic chemicals (from the semiconductor industry etc).

Alcatel Vacuum Technology UK Ltd. - www.adixen.com - 8 Bain Square, Kirkton Campus, Livingstone - West Lothian EH54 7 DQ, United Kingdom
Elizabeth KAYA, Administration Manager, Tel. +44 01 506 41 8000, Fax +44 01 506 41 8002
products:
- Vacuum pumps: rotary vane pumps, RVP roughing pumps – secondary pumps , turbomolecular pumps and molecular technology, maglev turbomolecular pumps, high vacuum pumps - dry primary pumps - process integrated dry pumps, compact dry roughing pumps - roots pumps and roots packages, plug and play tool pumping systems - vacuum gauges - fittings and flanges.
- Helium leak detectors: portable and console leak detectors, dry leak detector systems.
- Micro machining systems: ICP plasma etching systems for MEMS.
applications:
- Semiconductors - Intrumentation (gas analysis, optical spectometer, electron microscopes, surface analysis) - Research and Development for fundamental research, industrial and university laboratories - Glass coating for thermal isolation and infrated barrier - Automotive industry - Freeze drying, centrifuges, plasma sterilizer - Refrigeration, air-conditioning and cryogenics - Light bulb and television tube manufacturing - CD/DVD production - Medical and pharmaceutical industries - Industrial helium leak detection - Deep plasma ICP Etching tools for MEMS production : automotive, biomedical, Telecom, information technology.
company profile:
All the vacuum technology strength, skill and expertise built up by Alcatel over 40 years is now concentrated in Adixen. Alcatel Vacuum Technology will continue to deliver high quality, cost-effective, high-performance vacuum pumps, helium leak detectors and micro machining systems under the new brand name, Adixen.

AIRTEC AIR SYSTEMS LTD - www.airtecairsystems.ltd.uk - Lees Road, OL50PG Mossley, United Kingdom
Simon CULLEN, Email: info@airtecairsystems, Tel. 01457 832724, Fax 01457 832924
products:
vacuum pumps, centrifugal blowers, side channel blowers, bespoke air knife systems, drying systems, electric process air heaters, consultancy service
company profile:






Keywords www.vacuum-guide.com