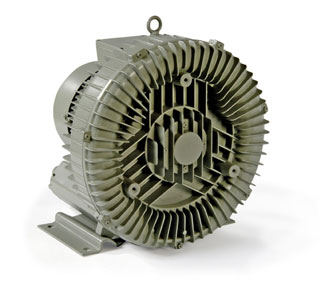 ZEPHER UK Ltd. - www.zepher-uk.com - Unit 2 Radnor Park Trading Estate, CW12 4XJ Congleton, United Kingdom
Peter BATES, Email: pbates@zepher-uk.com, Tel. +44 1260 272 800, Fax +44 1260 272 444
products:
Side Channel Vacuum Pumps, Air Blowers Regenerative Blowers and Liquid Ring Vacuum Pumps
company profile:
Today we offer the most competitive pricing worldwide for the supply of Side Channel Vacuum Pumps and Air Blowers. What we offer is very simple a Quality Product at the right price with a Service that really is Service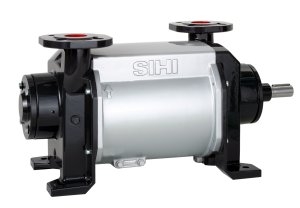 Sterling Fluid Systems (UK) Ltd. - www.sterlingfluidsystems.co.uk - Atlantic Street, Altrincham, WA14 5DH Cheshire, United Kingdom
E-Mail: uksales@sterlingfluid.com, Tel. + 44 (1619) 28 63 71, Fax + 44 (1619) 25 21 29,
Shaun Hampson, E-Mail: shaun_hampson@sterlingfluid.com,
products:
- liquid ring vacuum pumps, Sealless (Magnetic) Pumps, Dry running vacuum pump SIHIdry, Vacuum Systems.
company profile:
Sterling Fluid Systems (UK) operates out of it's modern facility in Altrincham, Cheshire and is member of the Sterling Fluid Systems Group of pump companies with some of industry's strongest vacuum and liquid centrifugal pump brands including SIHI and LaBour

Tuthill Vacuum & Blower Systems Europe - http://vacuum.tuthill.com - Pennine Business Park, Pilsworth Road, Heywood, Lancs 0L10 2TL, England
E-Mail: uksales@tuthill.com, Tel. +44 (0) 1706 362400, Fax +44 (0) 1706 362444
products:
- Atlantic fluidics® A Series Liquid Ring Vacuum Pumps
- M-D Pneumatics™ Blowers,
PD Plus® blowers, are available in special materials such as stainless steel, carbon steel, plated iron and aluminum.
- Kinney Rotary Piston vacuum pumps are quiet running and designed for minimal vibration. These rugged, oil-sealed vacuum pumps are capable of ultimate pressures as low as 0.2 microns.
- Kinney Liquid Ring vacuum pumps are ideally suited for pumping wet mixtures and even slugs of liquid. They are available in standard, all iron construction and stainless steel.
- Kinney Rotary Vane vacuum pumps provide an economical vacuum source for those applications where the process is relatively clean or filtered. Gas ballast valves for vapor handling applications are included as standard equipment.
- Kinney SDV Dry Screw vacuum pumps operate without any sealing liquid in the pumping chamber.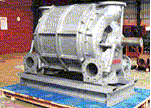 GARUDA - www.garudapumps.com - 34, Hollymount, 291 Hagley Road, Edgbaston, Birmingham B16 9 LS, U.K.
E-Mail: garudapumps@icenet.net
products:
Single Stage / Double Stage Water Ring Vacuum Pumps up to 16000 m3/hr
Oil Seal High Vacuum Pumps, Twin Lobe Blowers
Garuda Liquid Ring Vacuum Pumps are Identical / Inter-Changeable to Nash CL - Series (Dimensional Accuracy and Performances Equivalent to CL 400 - CL 6000, Contract Manufacturing of Parts or Complete Vacuum Pumps Offered in All Materials.) - Nash®Elmo® is registered trademark of its respective origin in manufacturing of vacuum pumps & other products. None or either do not have any affiliation with M/s. Dhanvati Industries or Garuda brand vacuum pumps.
Certification: ISO 9001:2000 certified by RWTuV, Test Confirmations : BS 726 Pt -2 / AHI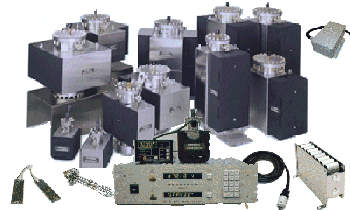 Scanwel Ltd. - www.scanwel.co.uk - Llandderfel, LL23 7HW Bala, United Kingdom
Ian Owen, E-Mail: info@scanwel.co.uk, Tel. +44 (0)1678 5301281, Fax +44(0)1678 521755
products:
We carry an extensive stock of our own manufactured vacuum hardware, ranging from basic fittings, flanges and valves through to electrical and motion feedthroughs.
We specialise in producing custom fabrications and chambers for clean and uhv applications.
Our custom designed systems are exactly that; conceived and designed with your full involvement. The end result is a product that meets your requirements.
company profile:
Scanwel was established in 1974, to provide a rapid response service to the rapidly expanding market in high vacuum fittings and fabrications.
Scanwel is the exclusive distributor in the UK and Ireland for the following leading companies:
Gamma Vacuum, Hemi Heating, Huntington, Kimball Physics, Physical Electronics, PSIA, RHK Technology, SPECS, VTS-Createc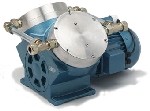 KNF Neuberger U.K., Ltd. - www.knf.co.uk - Avenue 2, Station Lane Industrial Estate, Witney, Oxfordshire, OX28 4FA, UK
E-Mail: info@knf.co.uk, Tel. +44 (1993) 77 83 73, Fax +44 (1993) 77 51 48
products:
laboratory pumps, diaphragm pump technology and vacuum systems
company profile:
The UK subsidiary offers a global approach, but with local touch. At our facilities in Witney, Oxfordshire we are able to offer full sales and technical support, repair and after sales service. UK systems and specialised packages are an integral part of our operation. KNF experts are your competent partner for all applications involving transferring, compression, evacuation and metering.

NIRO Limited - GEA Jet Pumps Division - www.ltniro.com - 1 The Quadrant, Abingdon Science Park Barton Lane, GB-Abingdon, Oxon, OX14 3YS, United Kingdom
Dave Anders, E-Mail: sales-nuk@niro.co.uk, Tel. +44 (1235) 555 559, Fax +44 (1235) 554 140
products:
Dryers, Evaporators & Vacuum Systems, Jet Pumps, Steam Jet Vacuum Pumps, Steam Jet Thermocompressors, Steam Jet Cooling Plants, Gas Scrubbers
company profile:
L and T-Niro Limited (LTN) is a joint venture of Larsen and Toubro Limited (L and T), India's largest engineering organization, and Niro A/S, the Danish multinational. LTN supplies state-of-the-art equipment like Evaporators & Dryers for Powder Producing & Processing applications and Vacuum Systems.
GARDNER DENVER NASH UK LTD - www.nashpumps.co.uk - Road One, Winsford Industrial Estate, Winsford, Cheshire CW7 3PL, United Kingdom
Marc H Roughsedge, E-Mail: sales@nashpumps.co.uk, Tel. +44 1606 542410, Fax +44 1606 542434
products:
- Liquid ring vacuum pumps and compressors
- Service and maintenance: The company has a strong focus on service and repair, industry based applications and engineering expertise. An extension of the service and repair business over the last 20 years has been the Service Exchange programme, originally developed for the mining and paper industries.
company profile:
Nash has a 20,000 sq feeet factory and service centre. We can supply new and used vacuum pumps from stock.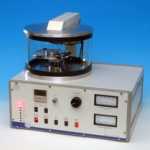 QUORUM TECHNOLOGIES LTD - www.quorumtech.com - 15A Euro Business Park, BN90DQ Newhaven, United Kingdom
Mike WOMBWELL, E-mail: mike.wombwell@quorumtech.com, Tel. +44(0)1273 510535, Fax +44(0)1273 510536
products:
Sputter coaters, carbon coaters, thermal evaporators, RF plasma etchers, critical point dryers, small freeze dryers, cryogenic stages for SEM
company profile:
Quorum Technologies are the manufacturers of the Polaron range of EM preparation instruments.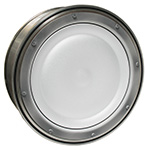 GENCOA Ltd. - www.gencoa.com - Physics Road, Liverpool L24 9HP, United Kingdom
E-Mail: sales@gencoa.com, Tel +44 151 486-4466, Fax +44 151 486-4488
products:
Magnetrons: Circular Magnetron Cathodes, Rectangular Magnetron Cathodes, Variable Magnetron Cathodes, UHV Circular Magnetron Cathode, Full Face Erosion Magnetron Cathodes, Double Rectangular Magnetron Cathodes

Caburn MDC Europe Ltd - www.caburn.co.uk - 12 Horsted Square, Bellbrook Business Park, Uckfield, East Sussex, TN22 1QG, United Kingdom
Peter Davenport, E-Mail: sales@caburn.co.uk, Tel. +44 870 428 7646, Fax +44 870 428 7647
products:
bellows, chambers, feedthroughs, filters, flanges, oils, lubricants and sealants, manipulators, valves, viewports and high vacuum engineering
company profile:
Caburn-MDC Europe, together with MDC and ISI, aims to provide the most complete range of high- and ultra-high vacuum components to the European scientific community. From basic flanges to innovative valves, feedthroughs and deposition equipment, our comprehensive online catalogue can provide you with details on a wide range of standard products, all fully specified and priced online. Many of our products are available for rapid delivery.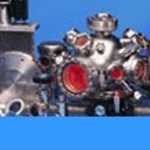 NOR-CAL UK LTD - www.norcaluk.com - Units 5&6 Home Farm Business Centre, SN16 9PL Minety, United Kingdom
John JUDSON, Email: sales@norcaluk.com, Tel. 01666 861221, Fax 01666 861223
products:
vacuum fittings, vacuum flanges, KF, ISO, CF,
vacuum valves, poppet, gate, valves and throttle valves,
foreline traps, heater jackets
company profile:
stocking an extensive, competitive range of components for high and ultra high vacuum applications. We also offer a custom and non std component service.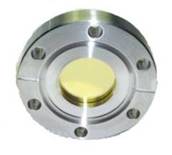 LewVac LLP - www.lewvac.co.uk - 139 High Street, Lewes, East Sussex BN7 1XS, United Kingdom
E-Mail: sales@lewvac.co.uk, Tel.+44 (0)1273 487448, Fax +44 (0)1273 476246
products:
Electrical Feedthroughs, Optical Feedthroughs, Flanges and Fittings, Viewports and Glass Components
Valves, Pressure Measurement, Thin Film Instrumentation, Motion, Accessories, Custom Fabrication.
company profile:
LewVac is a UK-based supplier of HV and UHV components to the vacuum technology market, with a product range of many thousands of quality components.
Our range of vacuum components is carefully selected from a broad base of manufacturers, enabling us to be competitively priced and to offer short lead times on standard products.
Graham Europe Ltd - www.graham-mfg.com - 11 Newmarket close, Macclesfield, Cheshire SK10 2WL, United Kingdom
E-Mail: jbowmaker@graham-mfg.com, Tel. +44 (0)1625 610077
products:
vacuum ejectors, liquid ring vacuum pumps, vacuum and heat transfer equipment for process industries.
company profile:
Graham Corporation designs and builds vacuum and heat transfer equipment for process industries throughout the world. Principal markets served include the chemical, petrochemical, petroleum refining, and electric power generating industries, including cogeneration and geothermal plants. Other markets for Graham equipment are metal refining, pulp and paper, shipbuilding, water heating, refrigeration, desalination, food processing, pharmaceuticals, heating, ventilating, and air conditioning.
Graham pioneered the modern steam jet ejector system, and continues to improve its efficiency and performance. We are the only steam jet ejector manufacturer that designs and manufactures all major components of the system. This single-unit responsibility allows us to guarantee unmatched ejector performance.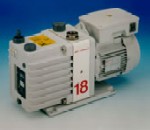 BOC Edwards - www.bocedwards.com - Manor Royal, Crawley RH10 9LW, United Kingdom
E-Mail: info@bocedwards.com, Tel. + 44 1293 52 88 44, Fax + 44 1293 53 34 53
products:
Dry vacuum pumps of different technologies and size, including claw, screw and scroll pumps ; furthermore turbomolecular pumps, oil-sealed rotary vane and piston pumps, mechanical boosters, vapour and vapour booster pumps, liquid ring pumps and steam ejectors ; standard and custom-built pumping systems; measurement and control instruments, valves and vacuum system components; furthermore vacuum coating systems and components.
company profile:
BOC Edwards is one of the largest companies in the world specializing in the design and manufacture of a comprehensive range of vacuum and pressure equipment and accessories for electronics, industrial and scientific applications. As part of The BOC Group, BOC Edwards serves an international market in more than 60 countries.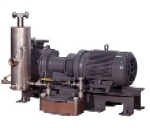 BOC EDWARDS Hick Hargreaves - www.bocedwards.com - Wingates Industrial Estate, Great Bank Road, Westhoughton, Bolton BL5 3XU, Lancashire, UK
E-Mail: hick.hargreaves@bocedwards.com, Tel. + 44 19 42 65 26 52, Fax + 44 19 42 65 26 51
products:
Manufacturer of Vacuum Pumps and Industrial Vacuum Process Equipment, Air blowers & compressors, Liquid ring vacuum pumps, High vacuum mechanical boosters, Microvacs - Rotary piston vacuum pumps, Dry running vacuum pumps, Ejectors, Deaeration systems
company profile: Hick Hargreaves is now part of BOC Edwards




Shimadzu - Kratos - www.kratos.co.uk - Wharfside, Trafford Wharf Road, M17 1GP Manchester, United Kingdom
Dr. David C. Dingley, business manager, E-Mail: vacuum@kratos.co.uk, Tel. +44 161 888 4400 x225, Fax +44 161 888 4402
products:
Magnetically levitated turbo molecular pumps from 200 L/s to 4200 L/s. for use on semiconductor, glass coating and scientific instrument use: Etch, implant, CVD, HDPCVD, LPCVD, display coating, glass coating & imaging applications


Highland Scientific - www.highland-scientific.com - 16 Bedford Business Centre, Mile Road, MK42 9TW Bedford, United Kingdom
David Ward, sales, E-Mail: sales@highland-scientific.com, Tel. + 44 (0)870 950 0071, Fax.+ 44 (0)870 950 0072
products:
Highland Scientific stocks thousands of new and pre-owned spares and parts sourced globally from leading companies such as: Applied Materials (AMAT), ASM, Balzers, Beta Square, Eaton, Edwards, ESEC, Firfax, Leybold, Inficon, Perkin-Elmer, SVG, Swiss Step, Temescal, Tokyo Electron and many others.
company profile:
Highland Scientific offers components and spares to Vacuum Deposition System Users in the Semiconductor, Optical and Ophthalmic Industries.


Island Scientific Ltd. - www.island-scientific.co.uk - Station Road, PO38 1DX Ventnor, United Kingdom
Steven Davies, E-Mail: sales@island-scientific.co.uk, Tel. + 44 1983 855 822, Fax + 44 1983 852 146
products:
Refurbished and Rebuilt, Vacuum Pump Servicing:
As well as supplying a full range of refurbished and rebuilt vacuum pumps we also carry out full decontamination, servicing and repair all types of vacuum pumps, that includes Dry Pumps , Mechanical Boosters (Roots blower), Rotary Vane vacuum pumps, Rotary Piston vacuum pumps, Direct Drive Rotary pumps, Diffusion and Turbo pumps.
company profile:
Island Scientific Limited occupies Workshop and Warehouse of 10,000 sq ft on our freehold site of 1/2 acre on the Industrial Estate at Ventnor.
Holding the largest stock of used vacuum equipment in the UK, we supply world wide Reconditioned Rotary Pumps, Diffusion Pumps, Coaters, Degassing and Casting Systems components, spares and service.
All to ISO 9001. Island Scientific will arrange collection of your vacuum pumps from your works and re-delivery when completed. Decontamination takes place in our top of the range washing/drying machine to safely remove toxic chemicals (from the semiconductor industry etc).


CVT LTD - www.cvt.ltd.uk - 4 Carters Lane, Kiln Farm, MK11 3ER Milton Keynes, United Kingdom
Richard DAVIES, Email: richard.davies@cvt.ltd.uk, Tel. +441908563267 , Fax +441908563267
products:
UHV Chambers
company profile:
Established in 1977. Manufacturer of high quality UHV and HV chambers in stainless steel and Mu-metal


Metallising Technical Services - www.metalliser.co.uk - 8 The Roundel, Old Roar Road, St Leonards on Sea, East Sussex, TN37 7HE, United Kingdom
John Ellis, Email: metalliserservice@btinternet.com, Tel. +44 1424 752765, Fax +44 1424 752765, Mobile +44 07770 787250
products:
Repair, servicing, up-rating and commissioning of metallising and coating equipment,
Uplift and installation of used machines, Leak detection and vacuum gauge calibration,
Advice on selection of new or used machinery, Training of operators on new or used equipment and establishment of good working practises, gained from many years of hands-on experience as line managers
company profile:
Consultants For Vacuum Metallising Equipment
Coating processes, Technology for stamping foils and paper products.


AIRTEC AIR SYSTEMS LTD - www.airtecairsystems.ltd.uk - Lees Road, OL50PG Mossley, United Kingdom
Simon CULLEN, Email: info@airtecairsystems, Tel. 01457 832724, Fax 01457 832924
products:
vacuum pumps, centrifugal blowers, side channel blowers, bespoke air knife systems, drying systems, electric process air heaters, consultancy service
company profile:




---

United Kingdom: process vacuum equipment, vacuum pumps high vacuum components and systems


---


Aerzen Machines Limited - Aerzen House, Langston Road, Essex, IG10 3SQ, United Kingdom
Michael Keenan, sales mgr.,
products:
High and medium vacuum roots pumps, roots pumps and screw compressors with preinlet cooling - volume range 180 - 97,000 m3/hr.
also with canned motors volume range 105 to 15,330 m3/hr. Pressure ranges down to 10 minus 5 mbar abs.
company profile:
Aerzen Machines Ltd is a wholly owned daughter company of Aerzener Maschinenfabrik GmbH. Established in the UK for more than 30 years supplying oil free screw compressors and Roots blowers, it has a strong customer base in the both the positive pressure and vacuum market.

All Venturi Equipment Ltd. - Venturi House, Edensor Road, ST3 2QE Longton - Stoke-on-Trent, United Kingdom
products:
Ejectors: Liquid Jet Eductors, Liquid Jet Exhausters, Heaters, Scrubbers, Steam Jet Syphon, Thermocompressors, Vacuum Ejectors, Condensors
All Venturi Equipment (A.V.E.) designs and manufactures a wide range of Venturi Process Equipment to suit almost any industrial process application.
A.V.E.'s products serve the Chemical, Petrochemical, Power, Paper, Food, Waste Treatment Industries

Absolute Vacuum Services Ltd - Unit 27, Park Farm Business Park, Hundred Acre Lane, Wivelsfield Green, West Sussex RH17 7RU, United Kingdom
Products:
BOC Edwards entire range (pumps and pumping systems, Oil-sealed pumps, Scroll pumps, Diaphragm pumps, Mechanical booster pumps, Multistage vacuum systems, Chemical dry pumps and dry pumping systems, Semiconductor pumps and exhaust management, turbomolecular pumps, Process systems, Liquid ring vacuum pumps, Steam ejector vacuum systems, Vacuum dryers, Vapor pumps, Vacuum gauges, Vacuum displays and controllers, Capsule dial gauges, vacuum switches and McLeod gauges, Calibration equipment, Valves, Vacuum coating systems, Leak detection, Leak detectors)
LEYBOLD range (Rotary Vane Vacuum pumps, Dry Compressing Piston Vacuum Pumps, Diaphragm Vacuum Pumps, Dry Compressing Screw Vacuum Pumps, Rotary Piston Vacuum Pumps, Roots Vacuum Pumps, Turbomolecular Pumps and Systems, Oil Diffusion Pumps, Cryopumps, Cryogenics, Vacuum Fittings and Feedthroughs, Vacuum Valves, Ultra-high Vacuum Components, Total Pressure Gauges, Leak Testing Instruments, Turboradial Blowers, High Vacuum Experimentation Systems)
ALCATEL range (Roughing Pumps, Roots Vacuum Pumps and Pumping Systems, High Vacuum Pumps, Measurement, Valves, Flanges and Fittings)
BUSCH range
company profile:
UK independent Vacuum supplier, Specialists in troubleshooting and solutions for systems with technical demands.
The company was founded in November 1999 by Andrew Taylor (MD).

Alcatel Vacuum Technology UK Ltd. - www.adixen.com - 8 Bain Square, Kirkton Campus, Livingstone - West Lothian EH54 7 DQ, United Kingdom
Elizabeth KAYA, Administration Manager, Tel. +44 01 506 41 8000, Fax +44 01 506 41 8002
products:
- Vacuum pumps: rotary vane pumps, RVP roughing pumps, secondary pumps, turbomolecular pumps and molecular technology, maglev turbomolecular pumps, high vacuum pumps - dry primary pumps - process integrated dry pumps, compact dry roughing pumps - roots pumps and roots packages, plug and play tool pumping systems - vacuum gauges - fittings and flanges.
- Helium leak detectors: portable and console leak detectors, dry leak detector systems.
- Micro machining systems: ICP plasma etching systems for MEMS.
applications:
- Semiconductors - Intrumentation (gas analysis, optical spectometer, electron microscopes, surface analysis) - Research and Development for fundamental research, industrial and university laboratories - Glass coating for thermal isolation and infrated barrier - Automotive industry - Freeze drying, centrifuges, plasma sterilizer - Refrigeration, air-conditioning and cryogenics - Light bulb and television tube manufacturing - CD/DVD production - Medical and pharmaceutical industries - Industrial helium leak detection - Deep plasma ICP Etching tools for MEMS production : automotive, biomedical, Telecom, information technology.
company profile:
All the vacuum technology strength, skill and expertise built up by Alcatel over 40 years is now concentrated in Adixen. Alcatel Vacuum Technology will continue to deliver high quality, cost-effective, high-performance vacuum pumps, helium leak detectors and micro machining systems under the new brand name, Adixen.

Apiezon Products, MI Materials Ltd. - Hibernia Way, Trafford Park, Manchester M32 0ZD, United Kingdom
products:
Vacuum sealants and lubricants,
Vacuum Oils, Diffusion - Ejector (Vapour Booster) Pump Oil and Sealing Oils
company profile:
MI Materials Ltd. is based in Manchester in the UK where its main manufacturing, development and commercial activities are all located. Its commitment to vacuum products was demonstrated in 1998 with the purchase of Inland Vacuum Industries Inc. and again in 1999 with the acquisition of CVC's vacuum fluids division. Both businesses now operate from the Inland facility near Rochester, N.Y., USA.

APPLIED VACUUM ENGINEERING - Unit 7-8-9, Mead Court,Cooper Road,Thornbury,, BS35 3UW Bristol, United Kingdom
Stephen HALES, Email:
products:
Vacuum pumps, vacuum pump oils, vacuum fittings, vacuum gauges, vacuum systems and vacuum filters.
High vacuum pumps and equipment. New and reconditioned components and plant. Service to all leading types in house or on site.
We are also Distributors of different types of vacuum equipment systems including DVP lubricated rotary vane pumps, oil-less rotary vane pumps, combination pressure/vacuum pumps, radial piston pumps. We can supply Vacuum parts & equip., helium leak detectors, pumps; leak testing, repair, rebuilding and service vacuum equipment.
company profile:
Specialist High Vacuum Coating engineers.

BECKER UK Ltd., Head Office - Unit 32, Bergen Way, Sutton Fields, Hull, East Yorkshire, HU7 0YQ, United Kingdom
Neil Hughes, Director / General Manager
Ian Holmes, Engineering Director / Service Manager
Richard Sizer, Technical Sales Engineer
Michael Howes, Service Co-ordinator
Products:
Oil-Free Rotary Vane Vacuum pumps / Compressors, Oil-Lubricated Rotary Vane Vacuum Pumps,
Side Channel Vacuum Pumps
Radial Blowers, Centralised Systems, VARIAIR Products, Variair Central System (VACS).

BECKER UK Ltd., Southern Office - 1 Neptune Business Park, Medway City Estate, Rochester. Kent. ME2 4LT, United Kingdom
David Smith, Service / Sales Manager,
Stuart Crawley, Service Technician,
Products:
Oil-Free Rotary Vane Vacuum pumps / Compressors, Oil-Lubricated Rotary Vane Vacuum Pumps,
Side Channel Vacuum Pumps
Radial Blowers, Centralised Systems, VARIAIR Products, Variair Central System (VACS).

BECKER UK Ltd., OEM Sales . -
North - Chris Platt: Area Technical Sales Manager,
South East - Jim Clark: Area Technical Sales Manager,
South West - Bob Brooks, Area Technical Sales Manager,
West Midlands - John Mara, Area Technical Sales Manager,
Products:
Oil-Free Rotary Vane Vacuum pumps / Compressors, Oil-Lubricated Rotary Vane Vacuum Pumps,
Side Channel Vacuum Pumps
Radial Blowers, Centralised Systems, VARIAIR Products, Variair Central System (VACS).

BPA Vacuum Pumps & Compressors - Unit A6, Astra Park Parkside Lane, Leeds, W Yorks LS11 5SZ, United Kingdom
A. Hartley (Managing Director)
G. Humphries (Service Director)
E. Broadbent (Sales Office Manager)
Products:
Oil-Free and Oil Lubricated Rotary Vane Vacuum pumps, Side Channel, Claw, Elmo L Liquid ring vacuum pumps, Roots, Rotary Screw, Project Engineering, Central Systems, Mini Systems, Spares and Accessories.

BUSCH (UK) Ltd. - Hortonwood 30/35, TF17YB Telford, Shropshire, United Kingdom
products:
Vacuum Technology, Vacuum Pumps & Systems,
- Oil Recirculating rotary vane vacuum pumps (R5 series up to 1600 m³/h),
- screw vacuum pumps (Cobra up to 2700 m³/h),
- rotary piston vacuum pumps and compressors (Mink up to 500m³/h),
- Once-Through-Sealing rotary vane vacuum pumps(Huckepack bis 760 m3/h),
- dry vacuum pumps (Seco bis 250 m³/h),
- side channel blowers (Gazelle, Samos up to 1100 m³/h),
- liquid ring vacuum pump (Dolphin up to 435 ³/h),
- Scroll vacuum pumps (Fossa up to 30 m³/h),
- Roots blowers (Puma / Panda up to 8000m³/h, - Dingo/Cat/Panther up to 3120 m3/h),
- Turbomolecular vacuum pumps,
- Service and Repair
- accessories
company profile:
Since the foundation of BUSCH in 1963 in Germany (BUSCH has been in the UK since 1971) the company policy has always been customer oriented, supplying high quality and competitively priced products, as well as excellent technical support and service backup. BUSCH now has five manufacturing plants and a total of 33 BUSCH companies serving customers throughout the world. The BUSCH manufacturing facilities are certified to ISO 9001

Caburn UHV Limited - Bexin House, 2/3 St. Andrews Place, Lewes, BN7 1UP, United Kingdom
Dr Mike J Holmes, E-Mail:
products:
Allectra - High Vacuum and UHV Flanges and Fittings , Electrical Feedthroughs , Sub-miniature D types , Kapton Wire , Viewports, Valves , Wobble Sticks and Manipulators, UHV and High vacuum Chambers
Kohzu - for Precision Movement stages for air use and vacuum , Synchrotron products including DCM and Diffractometer
Atlas - Bi-metal flanges and transitions ,Aluminium to Stainless steel and copper

CEVP Limited - www.cevp.co.uk - Unit 24 Euro Business Park, New Road, Newhaven East Sussex BN9 0DQ, United Kingdom
company profile:
CEVP Ltd are a design and manufacturing business with specialist knowledge and innovative engineering solutions to Vacuum based Thin Film Deposition processes. As well as complete turn key systems, we provide solutions to wafer heating, manipulation and other Sub components used in deposition processes. From a single heating element to a complete wafer processing stage with tooling.

Charles Austen Pumps Ltd. - Royston Road, Byfleet, Surrey, KT14 7NY, United Kingdom
products:
OEM mini vacuum pumps / compressors,
laboratory pumps

Chemvac Pumps Ltd. - Redwood Court, Tytherington Business Park, Macclesfield, Cheshire SK10 2XH, United Kingdom
Graham Ikin,
products:
Liquid ring vacuum pumps and systems, Travaini Pumps distributor for UK and Ireland.

Corsair Vacuum Systems Ltd. - The Avenue, ST9 9BY Stoke-on-Trent
Mr. John Foster,
company profile:
new vacuum systems and heat exchangers, exclusive UK distributor for Samson Pumps and exclusive agent for Equirepsa

Creative Vacuum - - Cavea House, Decoy Road, Worthing, West Sussex BN14 8ND, United Kingdom
E-Mail, Tel. Fax
products:
Vacuum Fittings, Vacuum Valves, Capsules and Diaphragms
Vacuum Gauges & Switches, Vacuum Instruments
Vacuum Reservoirs
Vacuum Plant, Sub-Contract Services
company profile:
In addition to stock items Creative can supply and manufacture special fittings, components and vacuum plant to customer's specifications.

Cressington Scientific Instruments Ltd. - 34 Chalk Hill, Watford WD19 4BX, England (UK)
Tel.
products:
Desktop coaters for thin film research & product development, for EM sample preparation
Evaporation, Sputtering, Mixed Technology Coating, Thickness Measurement, Power Supplies, Feedthroughs, Pump Stations
Consumables & spares (Sputter Coater Targets, Spare Sample Tables, Carbon Rods and Carbon Source Spares, ..)

Delta Blue Ltd. - Unit 38A Imex Business Centre, Radway Green, Crewe, CW2 5PR, United Kingdom
company profile:
We have extensive experience within the vacuum industry, servicing and repairing rotary vane pump, roots blowers, piston pumps, helium leak detectors and other associated equipment. We supply reconditioned units at a fraction of their new cost, and all this is backed up by excellent customer care and a team of dedicated, experienced engineers.
Decontamination: We are able to decontaminate any goods including pumps and non vacuum equipment.

Dresser ROOTS - PO Box B7, Off St Andrews Road, Huddersfield HD1 6RB, UnitedKingdom
products:
Roots type dry vacuum exhausters

EWB Solutions Ltd. - - Unit 20, Brickfields Industrial Estate, Finway Road, Hemel Hempstead, Hertfordshire HP2 7QA, England
products:
edge welded metal bellows
company profile:
EWB Solutions Ltd. is an established precision engineering company which specialises in fine quality TIG and Plasma fusion welding techniques for the production of edge welded metal bellows and other products requiring high quality 'state of the art' micro fusion joining, more cost effective than either Electron Beam or Laser welding.
Typical bellows applications include valve stem sealing, accumulators, anaeroid capsules, high vacuum feed-throughs, pressure sensors and actuators. We can design and manufacture bellows in a full range of diameters and thicknesses ranging from 10 to 250 mm diameter in materials 0.05 to 0.3mm.

Gardner Denver Alton Ltd (formerly Rietschle Thomas UK Ltd) - Waterbrook Estate, Waterbrook Road, Alton, Hampshire, GU34 2UD, United Kingdom
products:
Depending on the application requirements, a choice can be made from a number of operating principles with capacities ranging from 0.01m³/h up to 8,500m³/h.
We also offer a range of ATEX certified pumps, including Diaphragm Vacuum Pumps, dry running screw vacuum pumps, rotary vane vacuum pumps, side channel vacuum pumps and compressors, and dry running claw vacuum pumps and compressors.

Gast Manufacturing Co. Ltd. - Knaves Beech Business Centre, HP109SD High Wycombe,Bucks, United Kingdom
products:
rocking piston, Air motors/Gear motors, linear, rotary vane vacuum pumps, regenerative blowers, piston, diaphram, vacuum generators.
company profile:
Gast Manufacturing Incorporated was founded in Michigan USA in 1921 by William H. Gast. In 1967, a partner ship was entered into to form a new British subsidiary, Gast Manufacturing Company Limited which was incorporated and commenced trading on 1st November 1967. Gast has developed into a worldwide leader in the manufacture of air-movingproducts. We offer over 100 basic models of quality pneumatic pumps designed and built to meet the changing needs of industry.

H.T.PRODUCTS - Hackhurst lane ind est, BN274BW Hailsham, United Kingdom
Richard Collins, Email:
products:
Manufacturers of vacuum components and calibrated reference leaks specialist in leak detection
We specialise in the manufacture of vacuum components, all KF/ISO and CF products including chambers and special one off variations.
We also have a patented process for the manufacture of calibrated reference leaks for all gases and leak rates for different industries all traceable to National and International standards.

ILMVAC (UK) Ltd. - Burgess Hill, West Sussex RH15 8DH, United Kingdom
Mr. Angus Willis, E-Mail:
products:
Rotary Vane Pumps, Roots Pumps, Turbomolecular Pumps & Systems, Oil Diffusion Pumps & Systems
Diaphragm Pumps, Accessories for Diaphragm Pumps, Chemically resistant Diaphragm Pump Systems
Vacuum Distillation System ilmdest+, Aspiration-Systems biovac and fluivac
Vacuum Oils, Vacuum Measurement and Control
Components, Vacuum Flanges and Vacuum Valves
Vacuum Distribution Systems for Networks
company profile:
ILMVAC manufactures in Ilmenau in the heart of Germany. The region has a history of innovation in scientific research and apparatus manufacture in which ILMVAC has long played its part. In the UK, our location is equally rich in history. West Sussex is the centre for vacuum science in this country. The concentration of high vacuum knowledge and experience in this region plays no small part in our choice of location for our UK offices.

Iseki Vacuum Systems Limited - High March, Daventry, Northamptonshire, NN11 4QE, United Kingdom
E-Mail:
products:
Valve Chambers, Vacuum Sewers, Vacuum Station
company profile:
With its reputation for designing, installing and commissioning its vacuum systems as well as manufacturing products with proven reliability, Iseki is a world leader in the field of vacuum sewerage collection systems.

Kedron Engineering - Littlehampton, West Sussex BN17 5DF, United Kingdom
John Kokkalis,
products:
Vacuum Fittings, Flexible Hose and Bellows, Chambers and Manifolds, Chemical Seals.
company profile:
Kedron Engineering was formed in April 2002 to manufacture and supply a full range of vacuum components, valves & fittings, and to provide an expert subcontract welding facility with an emphasis on helping customers with new product development and manufacturing of completed assemblies.
Kedron Engineering has full CAD capabilities, machine shop, well equipped inspection department (including Helium Mass Spectrometer leak detection) and quality management systems accredited to BS EN ISO 9001:2000.

Oerlikon Vacuum Chessington (London), formerly LEYBOLD VACUUM UK LTD. - Silverglade Business Park Leatherhead Road Unit 2, Chessington (London) KT9 2QL, United Kingdom
Sales:
Service:
products:
Rotary Vane Vacuum Pumps, Dry Compressing Piston Vacuum Pumps, Diaphragm Vacuum Pumps, Dry Compressing Screw Vacuum Pumps, Rotary Piston Vacuum Pumps, Roots Vacuum Pumps, Vacuum Pump Systems,
Turbomolecular Pumps, Turbomolecular Pump Systems, Oil Diffusion Pumps, Cryopumps, Cryogenics, Vacuum Fittings and Feedthroughs, Vacuum Valves, Ultra-high Vacuum Components, Total Pressure Gauges, Leak Testing Instruments, Turboradial Blowers, High Vacuum Experimentation Systems.

Kurt J.Lesker Company Ltd. - 16 Ivyhouse Lane, Hastings, East Sussex, TN35 5NN, United Kingdom
E-Mail, Tel., Fax
products:
Vacuum Systems, Vacuum Chambers, Vacuum Flanges and Vacuum Valves,
Vacuum Pumps, Ion Pumps, Vacuum Fluids, Traps & Filters,
Evaporation Sources, Evaporation Materials, Sputter Targets, Deposition Sources,
Electrical Feedthroughs, Manipulation & Motion, Gas & Liquid Mgmt, Process Instruments, Pressure Measurement, System Components.
company profile:
The Kurt J. Lesker Company was founded in 1954 as a manufacturers' representative for vacuum products in Pittsburgh PA, USA. Today, we are an international manufacturer and distributor of vacuum components and vacuum systems for research and industrial applications. We have three manufacturing locations, two in Pittsburgh and one in the UK; sales offices and warehouses across North America; KJLC offices in England and Hungary; and a network of agents around the world.
Mainca UK Limited - 159 Boyn Valley Road, Maidenhead, Birkshire SL6 4EG, United Kingdom
products:
Rotary vane vacuum pumps from 6 to 250 m3/hr for the food processing industry.
company profile:
Mainca UK Limited has now been established for over 10 years as suppliers of quality equipment to the butchery, bakery and catering trades.

MKS Instruments UK Ltd. - 1 Anchorage Court, Caspian Road, Altrincham, Cheshire WA14 5HH, United Kingdom
products:
Incorporating advanced technology in the area of mass spectrometry and vacuum technology, MKS PICO® portable helium leak detectors provide fast and sensitive helium leak detection and are the smallest mass spectrometer-based leak detectors available in the world today.
Offered in both vacuum and sniffing versions, and weighing an average of 7 kg (17 lbs), the PICO detects leaks from vacuum or pressurized systems and has a minimum detectable leak rate of 1 x 10-10 atm cc/s. These truly portable leak detectors can be quickly and easily transported without the need for bulky transport carts. Additional features include battery operation and removable hand-held display.
company profile:
MKS Instruments is a leading worldwide provider of process control solutions for advanced manufacturing processes such as semiconductor device manufacturing; thin-film manufacturing for flat panel displays, optical storage media, architectural glass and electro-optical products; and technology for medical imaging equipment.

Northey Technologies Ltd. - Nortech House, Allens Lane, Poole, Dorset, BH16 5DG, United Kingdom
company profile:
specialist in air and gas handling - Northey invented the 'Hook & Claw' dry vacuum pump and compressor in the 1930's.
Northey Boyce, Northey Rotary Compressors and Northey Technologies Ltd (NTL) are all descendants from the original company.

Northvale Korting Ltd. - Uxbridge Road, Leicester, LE4 7ST, United Kingdom
Products:
KORTING Fluid Jet Equipment is a group of products most of which operate on the Ejector or Jet Pump principle with no moving parts which can be used to pump, mix, heat, cool or produce a vacuum using a high pressure/velocity motive fluid to entrain a lower pressure suction fluid.
Liquid Jet Pumps, Steam Ejectors, Mixing Eductors, Steam Desuperheaters, Direct Contact Condensers, Powder & Granule Eductors, Tank Circulating Heaters, Steam Heaters

Severn Science Ltd. - 8 Brunel Way, BS35 3UR Thornbury, Bristol, United Kingdom
contact: Vicki Moore; Terry Prosser; Keith Dearing
products:
Freeze dryers, High vacuum systems, High Vacuum Equipment, Thin Film Coaters, Leak Detectors, Gas Analysers
company profile:
Severn Science has over 30 years experience in vacuum science and engineering and provides a comprehensive sales, manufacturing and service capability for its customers. As the distributor in South West England and Wales of the vacuum products manufactured by BOC Edwards and UK representative of the Coolstar range of cryogenic equipment for RICOR, the sales division provides an extensive range of pumps and ancillary measurement and control equipment. The service section undertakes maintenance and repair work and provides specialist measurement facilities for leak detection, vacuum gauge calibration and residual gas analysis. These services are complemented by the manufacturing division which designs, manufactures and commissions vacuum systems to meet specific customer requirements. A range of freeze dryers and gas analysis instrumentation is also produced and sold worldwide. The company is committed to a quality management system based on the international standard ISO 9001.

SHI-APD CRYOGENICS - 2 Eros House, RG7 8LN Berkshire, United Kingdom
Liz SHANNON, Email:
products:
Cryopumps, 2-Stage 4.2K cryocoolers, 4K Pulse Tubes
company profile:
Manufacturing in Japan and USA, with worldwide service centres.
Markets served: MRI, Research, Semiconductor

Spectite Ltd. - PO Box 3496, Gerrards Cross, SL9 8WP, United Kingdom
E-Mail:
products:
vacuum sealed feedthrough assemblies

Stratox Limited - 22 Holmfield Way, Northampton, NN3 3BJ GB, United Kingdom
James Stenhouse, E-Mail, Tel. Fax
products:
Vacuum Coating and Optical Solutions:
- Replacement Polycold refrigerants
- Custom Meisner and cryo-coils
- Cryopump service / installation
- Ophthalmic polishing slurry
company profile:
Stratox is an independent manufacturing company, producing refrigerant blends for Polycold as well as other water vapour cryo-pumps. Our mission is to provide a professional service and support to users of Polycold other brands of cryo-pump.


Testbourne Ltd. - Unit 12/13, Hassocks Wood, Stroudley Road, Basingstoke, Hampshire RG24 8UQ, United Kingdom
E-Mail:
products:
High Purity Materials, SuperVac Materials, Sputtering Targets, Evaporation Sources, UHV Components, Sensor Crystals, Thin film Controllers, Sample Preparation, Oils, Sealants, Greases

Tomlinson Hall & Co Ltd. - Boathouse Lane, Stockton-on-Tees, Cleveland TS18 3AT, England
products:
Liquivac, a liquid ring vacuum pump for pumping liquids or combination of liquids, gas, foam, fine solids.
working principle:
The heart of all Liquivac pumps is a twin start helical rotor mounted eccentrically in a cylindrical pump barrel. This arrangement creates a series of progressive, crescent shaped cavities travelling from suction to delivery. Any product such as Liquid, Air, Foam, Emulsions or Vapours exposed to suction would be drawn into these chambers and discharged through the pump.
typical applications:
removing liquids from vacuum process, vessel emptying, extraction of leachate diesel gas, sump or multiple sump evacuation, pump priming systems, sea water extraction, cip - wash down recovery, liquid powder blending, automatic liquid evacuation
Manufactured to ATEX directive 94/9/EC.
company profile:
Tomlinson Hall & Co Ltd, established 1919, are pump engineers, pump distributors and pump manufacturers.

Transvac - Venture Crescent Alfreton Derbyshire DE55 7RA, England
Products:
vacuum ejectors
company profile:
supplier of Venturi and Fluid Jet systems with over 30 years experience in their design and manufacture
for the Oil & Gas, Nuclear, Petrochemical, Pharmaceutical, Food, Wastewater and allied industries.

UHV Design Ltd. , OEM Sales South East. - Unit 6, Stonecross Business Centre, Laughton, Lewes, East Sussex, England, BN8 6BN
Products:
High Vacuum Components:
Rotary Motion, Shutters, Linear Motion, Transfer Tools, X/Y Stages, Y Shifts, Motion Controllers, Surface Science Stages, Deposition Stages, Heating Only, Goniometers, edge welded metal bellows, Flanges, Customised Designs

VacAir Superstore - Unit 53, Springfield Commercial Centre, LS28 5LY Leeds, United Kingdom
Graham Moorby, Technical Sales Director,
Richard McNeill, Commercial Director,
Roz Evans, Customer Services Supervisor.
products:
Distributor of Rotary Vane Vacuum pumps - dry and oil lubricated, side channel blowers, low pressure compressors.
Replacement spare parts and filters. Full service facility. Hire units available.
company profile:
certified ISO9001:2000.

Vacuum Generators - Maunsell Road, Hastings TN38 9NN, United Kingdom
products:
Flanges, Feedthroughs, Pumps, HV Fittings, Drives, RGAs, Gaskets, UHV Fittings, Manipulation, Bakeout, Viewports, Transfer Devices, Valves, Pressure Gauges, Chambers and Fabrication
company profile:
Vacuum Generators (former Thermo Vacuum Generators) is a supplier of vacuum components to industry, education, research and development, and the scientific community.
With over 30 years of experience in both HV and UHV technology, Vacuum Generators remain at the cutting edge of vacuum innovation and development.

Vacuum Engineering Services Ltd - St. Modwen Road, Stretford, Manchester M32 0ZE, United Kingdom
E-Mail: Tel., Fax
products:
Helium leak testing, Leak test machines used for guaranteeing leak tightness to very high sensitivities and are utilized in a wide range of industries from Automotive to the Nuclear Industry and usually employed on production lines in 24/7 operation where reliability is essential. In addition Vacuum Engineering uses its 20 year expertise in designing and manufacturing vacuum system to provide bespoke vacuum systems for a wide range of applications from thin film coating, central vacuum systems, to vacuum drying.
Company profile:
Vacuum Engineering is a specialist company offering leak test solutions for industry based in Manchester UK.
Formed in 1994 from Leybold Ltd the company offers unrivalled expertise in helium leak testing, having manufactured more than 250 helium leak test machines which are in use worldwide.

Vacuum Instrument Corporation (Europe) Ltd - 17 Copthorne Road, Croxley Green, Watford, Hertfordshire, WD3 4AB, United Kingdom
Malcolm Coombs, Director VIC-Europe,
products:
Helium leak detectors

VACUUM PUMPS UK - Unit 63 Springfield Commercial Centre, LS28 5LY Leeds, United Kingdom
Graham MOORBY, Email:
products:
Vacuum Pumps: dry running, oil lubricated, sliding vane, blowers, side channel blowers
company profile:
Offering well known brands as well as our own branded pumps at huge discounts.




Varian Limited - www.varianinc.com - 10 Mead Road, Oxford Industrial Park, Yarnton, Oxford, OX5 1QU, United Kingdom
E-Mail: uk.vacuum.sales@varianinc.com, Tel. 01865 291500, Fax 01865 841945
products:
turbo pumps, scroll pumps, rotary vane vacuum pumps, diffusion pumps, ion pumps, leak detectors, vacuum instruments, vacuum components, vacuum systems, vacuum valves.
company profile:
Varian, Inc. is a leading worldwide supplier of scientific instruments and vacuum technologies for life science and industrial applications. The company provides complete solutions, including instruments, vacuum components, laboratory consumable supplies, software, training and support through its global distribution and support systems. Varian, Inc. employs approximately 3,700 people and operates manufacturing facilities in 13 locations in North America, Europe and Australia.



VAT Vacuum Products Ltd. - Edmund House, Rugby Road, Leamington Spa, Warwickshire CV32 6EL, England
E-Mail:
products: vacuum valves
Gate valves, pendulum valves, Vatterfly valves
Control valves, Transfer valves and doors
Angle valves, inline valves, diaphragm valves
Special valves for accelerator, for gases and heat insulation
Flange connections, Heaters, coatings, integrated valves.

Venturi Jet Pumps Ltd. - Schutte & Koerting Division, Venturi House, Edensor Road, Longton, Stoke-on-Trent, ST3 2QE England
company profile:
VJP design and manufacture a wide range of Venturi Process Equipment to suit almost any industrial process application.

West Technology Systems Limited - Armstrong Way, Great Western Business Park, Yate, Bristol, BS37 5NG, United Kingdom
Sales Manager : Dave Williams
Sales South East England : Paul Keene
Sales South West England : Roger Houghton
products: high vacuum pumps, rotary vane vacuum pumps, scroll vacuum pumps, rotary screw and diaphragm dry running vacuum pumps,
central vacuum systems
Helium leak detectors, freeze dryers, vacuum furnaces, vacuum ovens, calibration trolleys, resin degassing chambers, high vacuum pump trolleys,
Company Profile
West Technology are a specialist vacuum engineering company providing custom medium and high vacuum systems for both industrial and academic applications.
We are also agents for:
- The Adixen range of oil sealed and dry running rotary pumps, turbo pumps and helium leak detectors
- The Busch range of oil sealed and dry running rotary pumps
- The Mykrolis range of mass flow control and pressure measurement equipment
- The Ilmvac range of diaphragm pumps, scroll pumps and freeze dryers
- Our Service Dept is an official Service Centre for Alcatel and Busch equipment.
We also provide fast, effective service for Edwards, Pfeiffer, Rietschle, Becker and Leybold vacuum pumps
We offer vacuum consultancy as well as contract helium leak testing and vacuum gauge calibration




Keywords www.vacuum-guide.com